SELL COOKIE DOUGH
FOR YOUR NEXT FUNDRAISER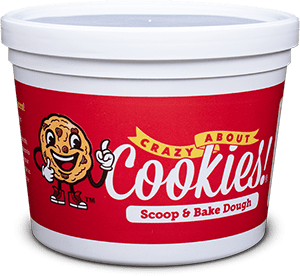 Earn up to $10 per tub sold!
Safe at room temperature for up to 21 days
Receive free brochures and money collection envelopes
Orders pre-packaged by participant, at no additional charge
Sell at any time throughout the year
Great for sports teams, schools, bands/choirs, churches, clubs and more!
Get the Scoop–Click for details!